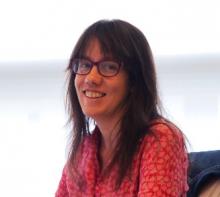 University degree in Biology (Universidad Complutense de Madrid) and PhD (Universidad Politécnica de Madrid). Her professional career was developed in transdisciplinary research groups focused on bioremediation and biodeterioration of materials and in heritage conservation. She continues participating Heritage projects, including the Preventive Conservation Plan for the Altamira Cave and as a research member in I+D+I projects.
Technical Laboratory Manager since 2010 at the CENIEH. Coordinates the implementation and maintenance project of the quality standard in ISO 9001: 2015 and participates in the integration of ISO 45001: 2018. Supervises the access procedure to the infrastructure through the "Users Office", giving technical and logistical support to the users of the ICTS and provides support to General Management and Director in the scope of her functions.
Participates in European Infrastructure projects: ERIHS, which is the European research infrastructure for Heritage Science, IPERION HS: A unique European Research Infrastructure on Heritage Science and ARIADNEplus that continues to index datasets for the Archaeological and Heritage research community.