Diálogos Sapiens - Sapiens Dialogues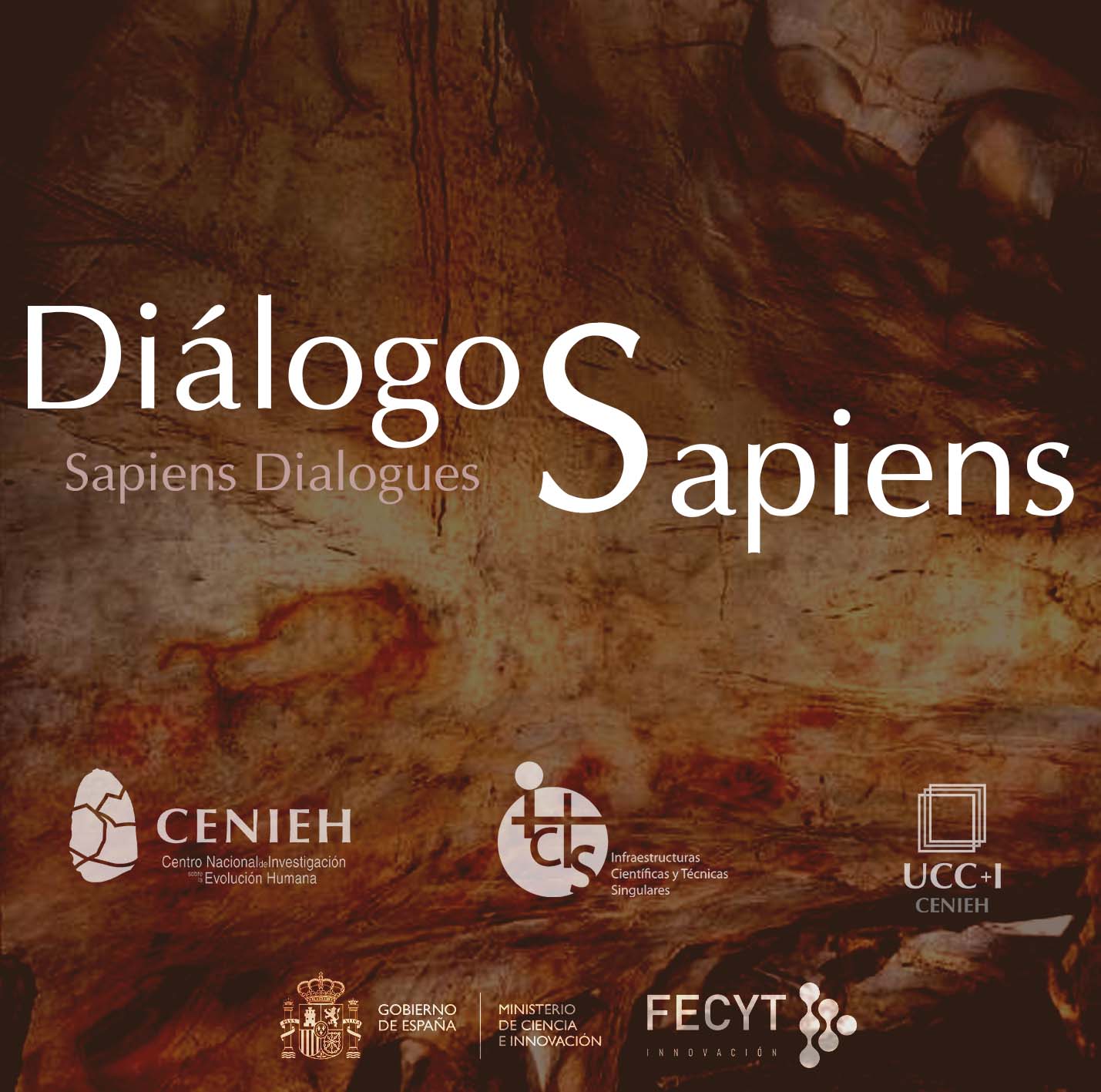 This podcast brings together researchers from the CENIEH and other centers of scientific renown to discuss interesting topics in human evolution, thanks to the collaboration of the Fundación Española para la Ciencia y la Tecnología (FECYT) - Ministerio de Ciencia e Innovación.
The first dialog, entitled "Atapuerca: past, present, and future" features the codirectors of the Atapuerca sites Eudald Carbonell and José Mª Bermúdez de Castro, who is Paleobiology Program Coordinator at the CENIEH. These two heavyweights of human evolution run through the last 40-plus years of excavations and give us a preview of the new surprises these World Heritage sites in Burgos may throw up.
In the second one, whose title is "Life and death in Atapuerca", Nohemi Sala, a CENIEH researcher specializing in taphonomy, and Antonio Rodríguez Hidalgo, an archaeologist at the IPHES, talk about life and death among the populations that inhabited the Sierra de Atapuerca during the Pleistocene, using the fossil remains and stone tools found at these World Heritage sites.
The third dialog, recorded at the Sierra de Atapuerca itself under the title "Neanderthals and sapiens: distant relations or first cousins?", is between Daniel García Martínez, a CENIEH affiliate researcher who is a specialist in the Neanderthals, and Marcos Terradillos Bernal, archaeologist and professor at the Universidad Isabel I, who discuss the interaction between Homo sapiens and H. neanderthalensis, at both the biological and cultural levels.
In the fourth conversation, entitled "40 years of conservation and restoration at Atapuerca", Pilar Fernández Colón, a conservator and restorer at the CENIEH, and Ana Laborde Marqueze, a conservator attached to the Instituto del Patrimonio Cultural de España (IPCE), review four decades of restoration and conservation work at the Sierra de Atapuerca sites.
The fifth dialog, under the title "Children of the sun: Vitamin D in Human Evolution", is the first of the season recorded in English. It features the paleoanthropologist María Martinón-Torres, director of the CENIEH, and the primatologist Bob Martin, of the Institute of Evolutionary Medicine in Zurich and the Field Museum in Chicago, who discuss how the need for vitamin D has impinged on the evolution of the hominin line. 
In the sixth in the series, whose title is "The latest twists in the study of human teeth", and also recorded in English, the dental anthropology researchers Leslea J. Hlusko, from the CENIEH, and Richard G. Scott, attached to the University of Nevada (Reno, USA), speak about recent research into human dental variation, especially in relation to the Denisovans, hybrids, the use of dental variation as a replacement for genetics in studying migration, and pleiotropy