The luminescence laboratory is located on the second floor of the building. It consists of two main sections, the sample preparation room and the IRA 3015 radioactive facility. In both rooms, work is carried out under carefully controlled lighting conditions (red light at a wavelength of between 600 and 690 nm) and with a low light intensity (< 2μW/cm2).
The laboratory is part of the CENIEH's outstanding facilities, so it can be accessed through Competitive Access calls through the User Office.

The sample preparation room is fully equipped for the separation of quartz and feldspar grains from the samples subject to analysis. The IRA 3015 radioactive facility accommodates the Risø readers and the necessary equipment for the preparation of aliquots for measurement.
Methods
Luminescence dating is based on the ability of certain minerals (quartz and feldspar) to accumulate electrical charges within their mineral structure and to release such light energy charges when they are submitted to an external stimulus. According to the type of external stimulus applied, there are different types of luminescence, TL, OSL, IRSL, depending on whether the external source is heat, a visible light source or infrared.
This energy is accumulated within the minerals as a result of the radioactive decay occurring in the material found in the environment, which is continually stored provided that it is not exposed to an external stimulus, such as sunlight for example, resulting in the release of the energy, thereby resetting the clock to zero. Therefore, this technique can only be employed to date the last event in which the material was exposed to sunlight, having been subsequently buried and protected from this light source.
Facilities and equipment
2 independent laboratories (controlled dim-red lighting conditions: wavelength: 600-690 nm; intensities: > 2 µW/cm2).
Lab. 1: Preparation and Analysis of Samples

Fully equipped room for the optimal physical and chemical treatment of sediment samples and the separation of quartz and feldspar grains

.
A second, separate laboratory area is being employed for the opening and analysis of sedimentary probes and blocks, and to measure gross sediments with the SUERC Portable OSL Reader.

Lab. 2: Measuring and Instrument Room - Beta Area

5 RISØ TL/OSL luminescence readers, each including an accessory to measure individual grains:

2 (year 2009) Model DA-20 (1 with a Pulsed Optical Stimulation unit).
1 (year 2015) Model DA-20 C/D with a Violet Stimulation accessory.
1 (year 2016) Model DA-20 C/D DASH with automated filter change and a Violet Stimulation accessory.
1 (year 2018) with camara EMCCD (Electron Multiplying Charge Coupled Device)- high sensitivity with band transmission from UV to NIR and autofocus system.

1 low-level Risø GM-25-5 Beta multicounter system
11 Hönle UVACube 400 solar simulator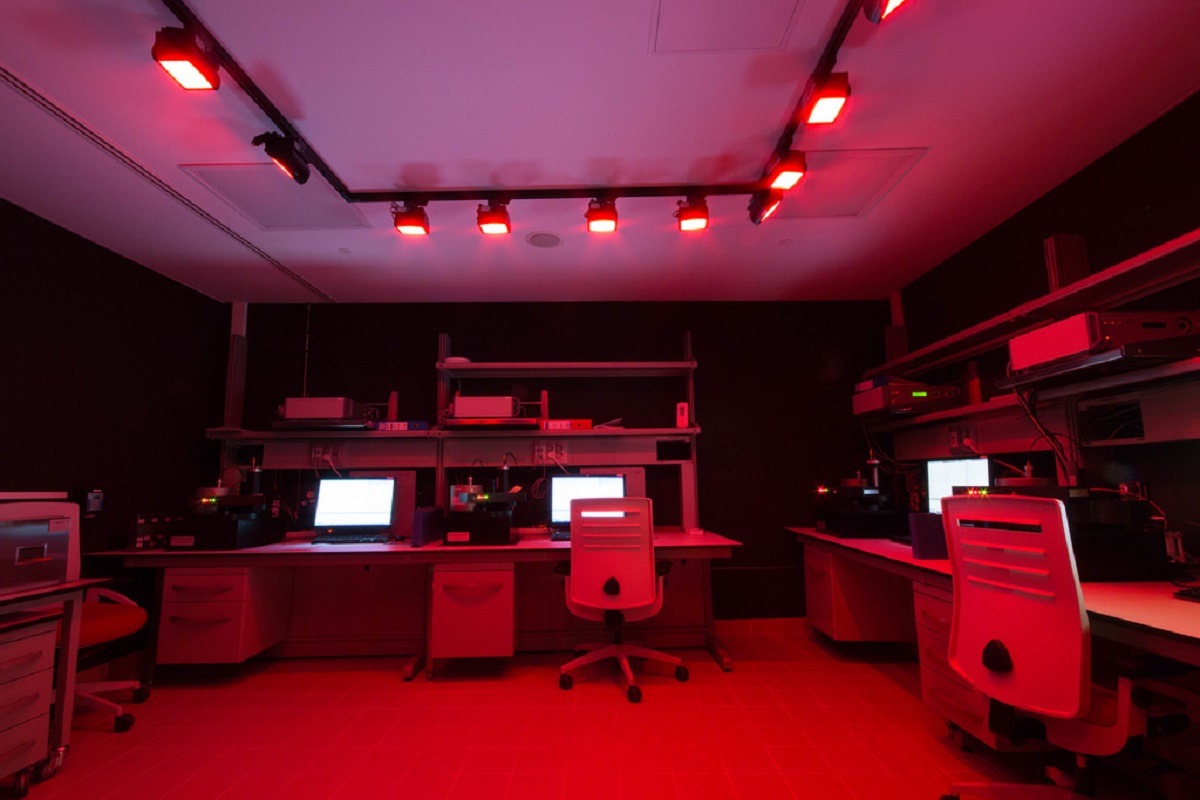 Applications and Services
ARCHEOLOGY, PALEONTOLOGY, HERITAGE
Determination of the age of archaeological sites up to recent cultural heritage.
GEOLOGY, STRATIGRAPHY, GEOMORPHOLOGY, LANDSCAPE EVOLUTION
Dating of different land formations and sedimentary environments.

Determination of sedimentation rates and lateral and vertical stratigraphic continuity.
PALEOCLIMATE, PALEOENVIRONMENT
Dating of coastal, wind, karstic, river, lake, dune and soil sediments.
PALEOSEISMOLOGY, EVENT STRATIGRAPHY
Determination of ages and periods during which earthquakes and associated depositional events occurred.

8
DOSIMETRY
Evaluation and quantification of the Beta and Gama dose rate in sediments.
On-site measurement of Gama dose rates
Last updated: Wed, 02/23/2022 - 10:12