The celebration to mark the 10th Anniversary of the CENIEH has culminated with the donation by Prof. Tim White, of the University of California, Berkeley, of all Prof. Clark Howell's documentation on his excavations at these sites in Soria
Today, the Centro Nacional de Investigación sobre la Evolución Humana (CENIEH) has celebrated a decade of research and outreach at its facilities with a talk by Prof. Tim White, of the University of California, Berkeley, the inaugural CENIEH-Cajaviva Distinguished Annual Lecture, an event which is to take place every July thanks to the collaboration of Cajaviva Caja Rural.
As a climax to this celebration, during his address, the so-called 'father of Ardi' (Ardipithecus ramidus) announced the donation of all the documentation of Prof. Clark Howell on Ambrona and Torralba, archaeological sites in Soria which he excavated between the 1960s and the 1980s, together with the Spanish paleoanthropologist Emiliano Aguirre and others.
This valuable legacy, comprising field diaries, photographs, sketches, distribution plans of materials and stratigraphic sections, will be organized prior to its repatriation to Spain by Dr. Laura Sánchez Romero, who will travel to California in September with a postdoctoral grant of at least one year. This geoarchaeologist from Madrid has already carried out work on these records, publishing the results in the journal PLOS ONE in 2016.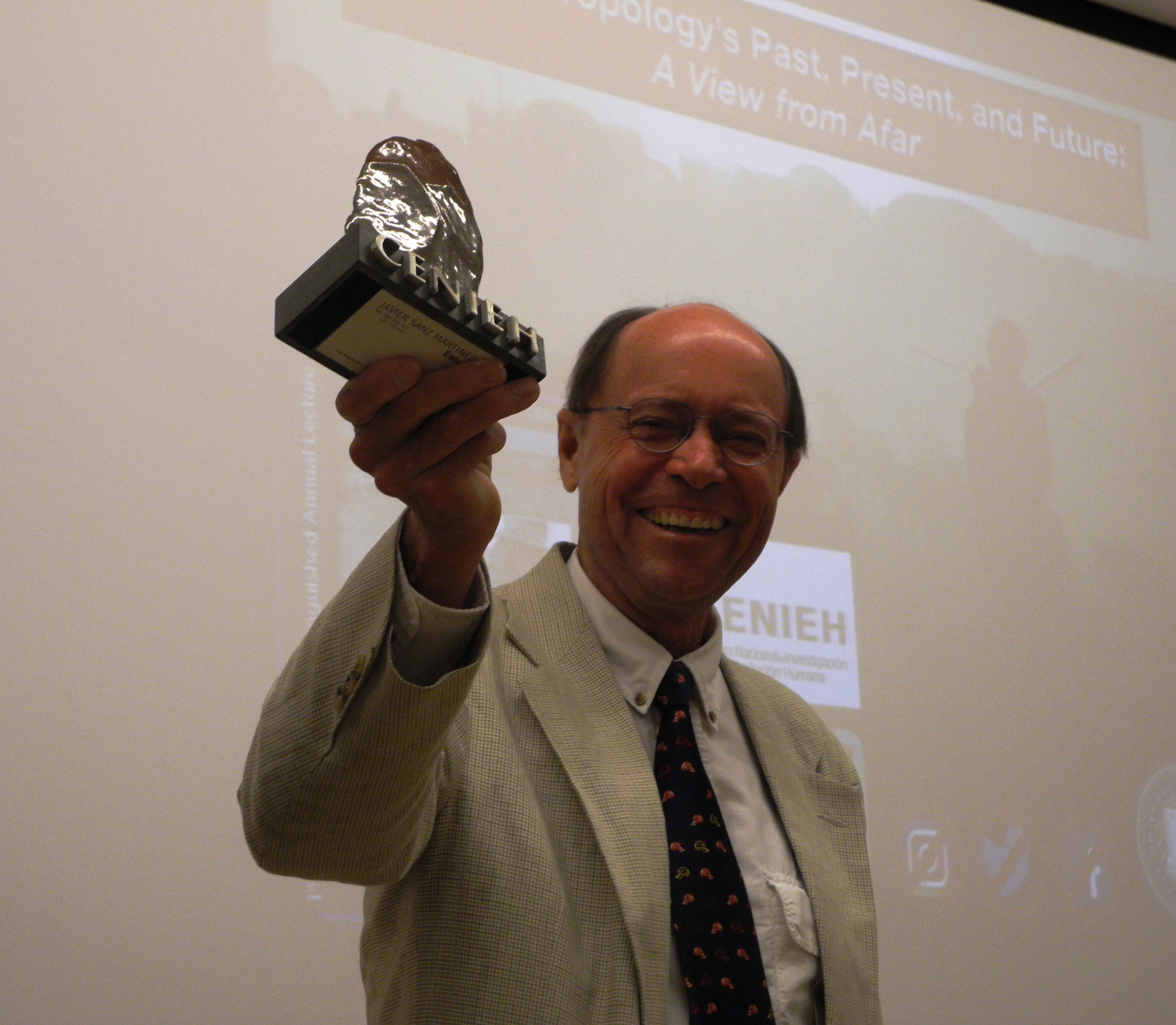 10th Anniversary
Before his lecture, entitled Paleoanthropology's Past, Present, and Future: A View from Afar, Prof. White received a commemorative sculpture presented by the Director of the CENIEH, María Martinón, as a memento of his visit to the institution.
Moreover, during his stay in Burgos, he had an opportunity to visit the Atapuerca sites and the Museo de la Evolución Humana as well as, naturally, the laboratories of the CENIEH, which the renowned paleoanthropologist deemed to be "fantastic".
Until the headline "Queen Sofía inaugurates the new facilities of the CENIEH" appeared ten years ago, the CENIEH had not had a visible presence in the city of Burgos, even though it had been created as a scientific institution five years earlier. However, on that day, 7 July 2009, the CENIEH showed off its building and made itself known to the people of the city.
The inauguration of the CENIEH Building also launched the story of the Human Evolution Complex, which was later to be joined by the Museo de la Evolución Humana (MEH) and the Fórum Evolución.